Combine 2D dimensions and 3D models in Trimble Connect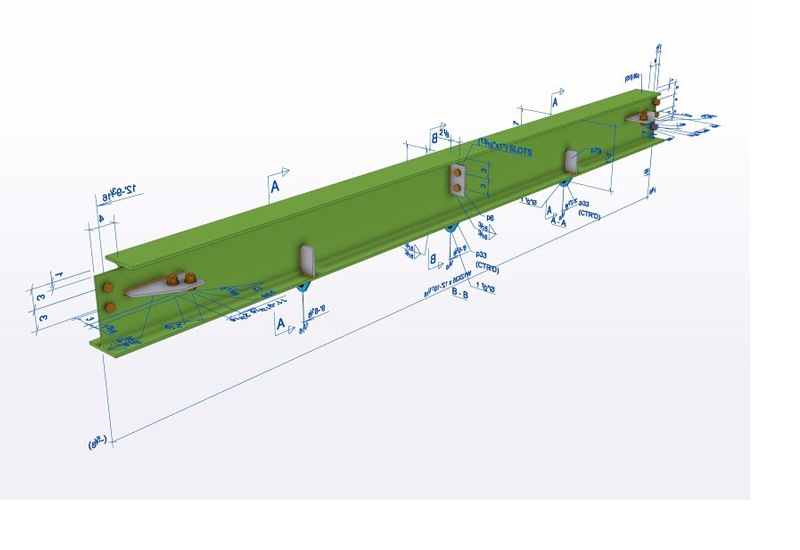 More and more companies are implementing Trimble Connect, the cloud collaboration platform that facilitates cooperation on projects from design phase until completion. One of the useful functionalities of Trimble Connect is combining the 2D dimensions with a 3D model. This way, you can view the dimensioning directly within the 3D model, visualizing all necessary, up-to-date information at a glance on desktop, web, mobile and even as hologram on the Microsoft HoloLens.
Trimble Connect effortlessly combines over twenty 2D and 3D file formats within an easy-to-use interface. Because all files are stored in the cloud, sharing is very easy and all involved parties have access to the most recent information. Next to viewing, combining and sharing of information, creating a hybrid model is a commonly used feature. This means that 2D files are combined with 3D models, for instance when a drawing is layed under a 3D model. This also enables, for instance with a DWG, placing 2D information in the model tridemsionally, as shown on the image on the right. 
Creating hybrid models
To create a hybrid model, first the concerned model is exported from Tekla Structures to Trimble Connect by means of the Trimble Connector. Subsequently, the 2D dimensions are transferred to Trimble Connect, to combine these as last step. Curious? Watch the video how this process exactly works by clicking the button underneath.