Trimble Digital Construction Summit
Welcome to the BIM for Infrastructure and Buildings event of the year!
November 18 - 19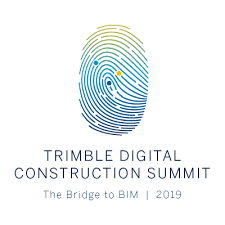 Whether you are an experienced BIM professional or planning to adopt BIM, the Trimble Digital Construction Summit 2019 is your perfect opportunity to become updated, inspired, and network with your industry peers.
Implementation of the BIM process is essential for the move to digital construction. Trimble Digital Construction Summit 2019 is the conference you need this year to stay tuned on Constructible BIM for both structures and infrastructure, connecting design to the field. The program offers you the latest insight into the experience, achievements, developments, and the value of BIM to the construction industry, spanning from design to asset management.
The Constructible BIM Award
As part of Trimble Digital Construction Summit 2019 we are pleased to announce a new European BIM Award. The overall theme this year is Collaboration. We are looking for successful projects that can show and prove substantial benefits from collaboration using BIM – collaboration across project disciplines, players and phases, as well as bridging the gap between building and civil engineering and construction. Ongoing projects and projects finalized in 2018 or later are eligible.
Venue
Tivoli Hotel & Congress Center
Arni Magnussons Gade 2
1577 København V
Denmark
(+45) 4487 0000
Website >>
We offer accommodation assistance and can help you book your stay at Tivoli Hotel with Trimble`s discounted rate - see more information and prices here.