Why Modular Construction is the Building Method of the Future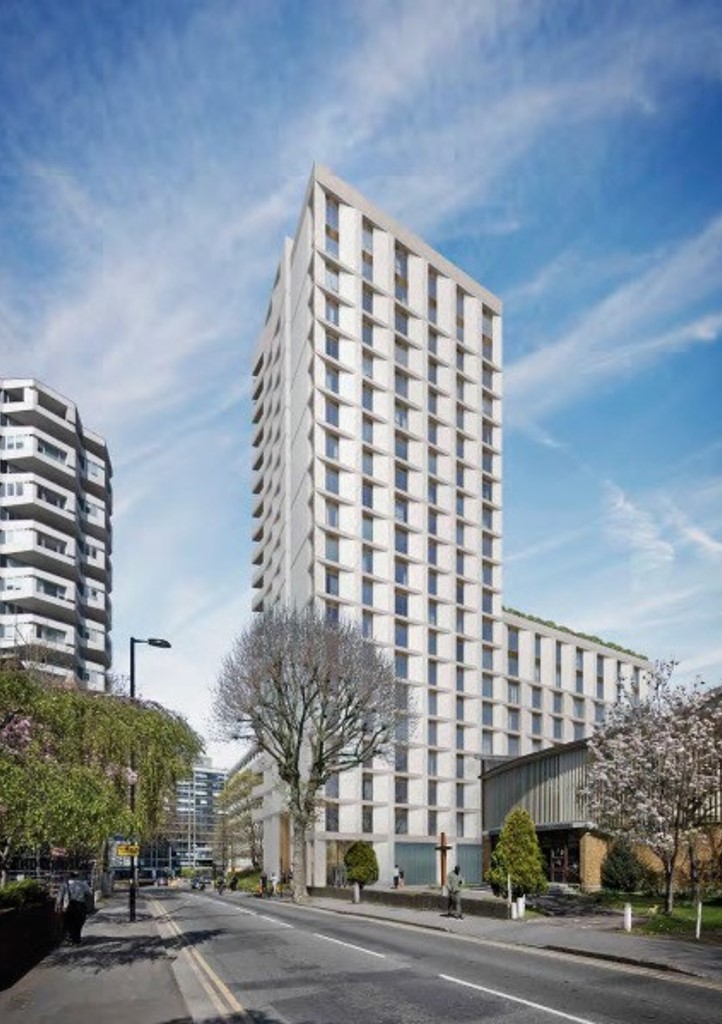 By 2023, the global modular construction market will be worth US$157.19bn. While China leads the world in modular product production, the method is praised by US and European construction companies as a cost-saving miracle, which delivers an estimated saving of $22 billion a year. Then there's the Middle East. In the GCC alone, orders for modular solutions increased by 22% in the last year and continue to grow. The UAE'S real estate industry is also shifting towards modular construction to accelerate innovation and provide new homes for its growing population.
So, let's see how modular construction is changing cityscapes the world over. 
A modern method with a rich history
One of the hottest trends in the building industry right now is modular or pre-panelized construction. While you might think this is a relative innovation, this method of building residential, commercial and retail developments has been around for a while. 
In fact, the first documented prefabricated house was made by British carpenter John Manning way back in 1830. Keen to help his son settle in Australia, he constructed a house to be shipped across the world to his son's new country. 
Modern modular construction methods were first introduced after World War Two as a cost-effective and efficient way of rebuilding civil and residential buildings at pace, many of which still exist today. But it took almost half a century for the benefits of modular construction to be truly understood. Published in 1998, The Egan Report was the first official paper to highlight offsite construction's potential to modernise the British construction industry.
Almost twenty years later, modular construction was again studied in the "SmartLIFES" report, which examined how modern construction methods (MMC) could be used to alleviate housing shortages in growth areas. It reviewed the evidence of Mark Farmer's report "Modernise or Die", which strengthened the demand for the required changes in the industry. 
Today, modular construction benefits are evidenced by an array of stylish and sophisticated building projects in countless city skylines. From London to New York, increasing numbers of cutting-edge architects shape skylines with broad sets of modular approaches from single discipline individual panels to fully serviced and finished houses. 
"The structural scheme of the modular building, where internal load-bearing elements do all the work, brings incredible design, flexibility and architectural freedom. The only limitation is the architect's imagination." - says Stephen Napper, Director of Modern Engineered Software Solutions Ltd.
Today, examples prove how the method is quicker, smarter, greener and increasingly more architecturally versatile. This is why more and more architects, construction developers and contractors are going modular and moving towards precision-manufactured housing. 
A modular design that reaches for the sky
These above-mentioned factors helped TDS Midlands Ltd., specialists in light gauge modular building projects, build Addiscombe Grove in the London Borough of Croydon. Designed by award-winning architects at Metropolitan Workshop, the stunning 21-storey modular apartment block is one of the tallest developments to date to be manufactured offsite. But with modular construction, the sky's the limit. While the impressive Addiscombe Grove building is tall, it's still only half the size of the world's tallest modular building, 101 George Street, which towers over the city of London at an impressive 135 meters. These gigantics beautifully demonstrate how cost, time, quality ratio and structure weight do not need to detract from construction developers' and contractors' ability to be architecturally expressive.
"It's clear that modular construction has evolved in recent years. Today, flexible design creates inspiring buildings to bring countless architects and developers' artistic visions to life. The BIM solution we use, Tekla Structures, has been instrumental to our modular projects. They ensure complete information accuracy in projects requiring tens of thousands of drawings and components, and help our team provide the concise and exact detailing to conduct the project within the budget." - says Daniel Leech, Technical Design Services Group CEO.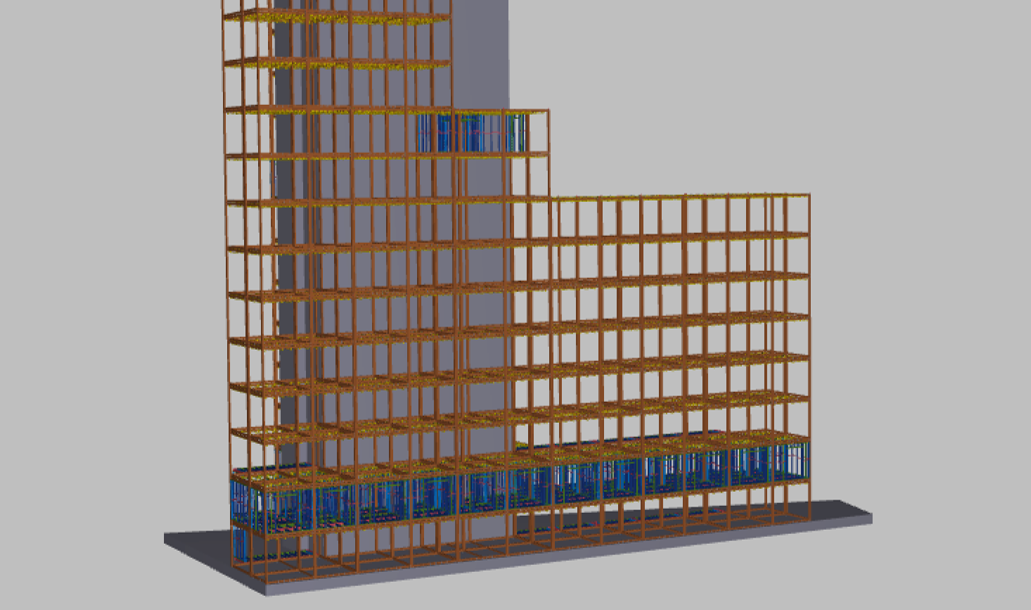 The benefits of a fully coordinated approach
This modest and modern four-storey apartment scheme located in Hendon, London, UK, contains 42 private apartments that were finished to an exceptionally high quality off-site. The building comprises 132 volumetric modular units, 317 tons of hot rolled steel, and 101 tons of cold-rolled steel, all built on an RC podium slab over the basement. 
The basement car park was excavated to reduce disruption and construction time while the modules were constructed in the factory. ESS Modular employed a full BIM Level 2 digital model to ensure a fully coordinated model between all disciplines. The structure was built within a rapid time frame and was completed in 50% of the time needed for traditional construction methods. The tight deadline was met thanks to accurate model and fabrication information and early-stage design coordination.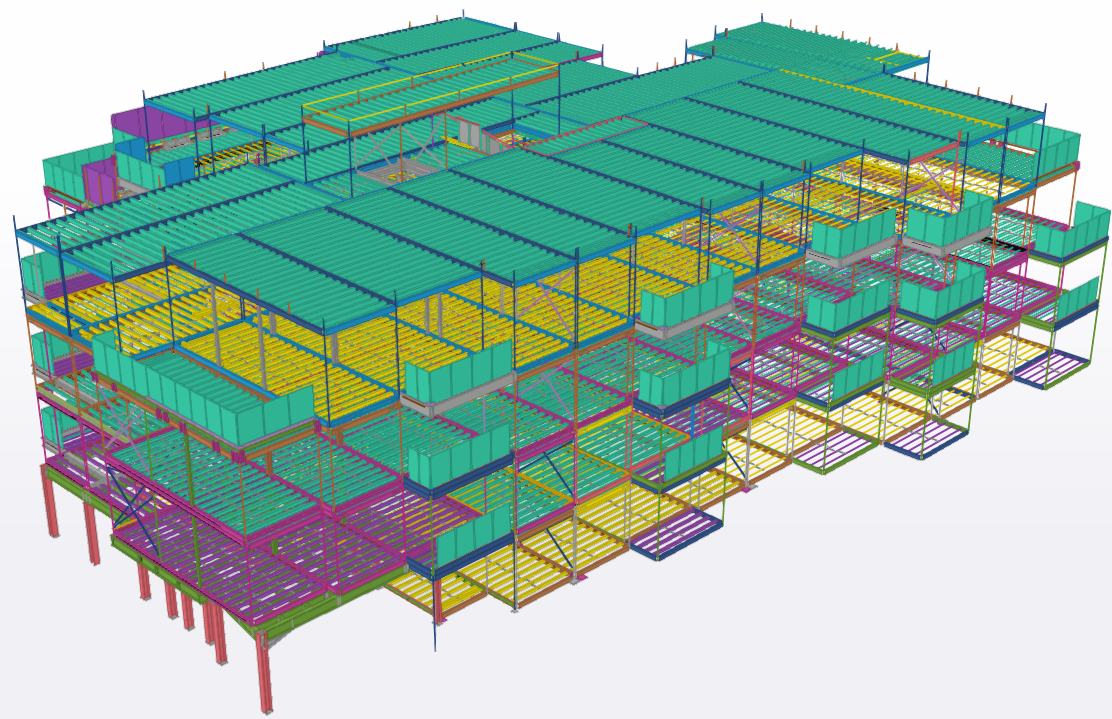 Ross Wynne, Quality and Information Manager, said, "Tekla for steel detailing does much more than project coordination. It aids in the overall quality of modular construction. The 3D modelling environment enables teams to design independently and helps them deliver project fabrication packages in an efficient, cost-effective manner. The model-based approach allows the team to break away from complex design issues by utilizing benefits such as 3D views."
Learning from the bottom up
These wide-ranging features helped Intelligent Steel Solutions Ltd with the design and manufacturing of Ashcourt, Cavendish Street. The inspiring ten-storey student accommodation scheme located in central Leeds, UK, comprises over 239 units. It contains 234 tons of cold-rolled steel and 51 tons of hot rolled steel built on a concrete foundation.
To overcome the tight constraints of inner-city construction, Intelligent Steel Solutions Ltd used a digital approach. This helped reduce waste and enabled them to build within a rapid time frame. Thanks to these precise and innovative construction methods, the building was ready for students to move in at the start of the academic year.
Crystal Williamson, Design Manager at Intelligent Steel, said: "Thanks to Tekla Structures, we were able to improve the construction accuracy and speed by allowing early access to the first fix. On top of this, we also managed to reduce material waste." 
A modular building for greener living 
One great example of these environmental benefits, combining construction and design, is Washington-based prefab home builder GreenPod Development. This innovative company builds beautiful energy efficient 137-square-meter modular homes in just six weeks.
The smarter way to build 
Although modular buildings are built differently, they're constructed with the same materials, codes, and architectural specifications as traditional developments. This means that there are literally limitless opportunities to create unique designs using advanced BIM. BIM is associated with a better schedule and budget performance. In fact, research from Dodge Data & Analytics states that using BIM improves budget and schedule performance by 30%. This is one reason so many general contractors are enthusiastic about applying BIM practices to the modular and pre-panelized approach.
In short, modular construction is ideally suited to BIM because it relies so heavily on a collaboration of systems, materials and professionals. Thankfully, advanced BIM software like Tekla Structures enables building professionals to create, share and manage multi-material 3D models packed with valuable construction information. They can use it throughout the project, from conceptual planning and design to fabrication and construction.