Doka expands their BIM library range for planning formwork
with Tekla Structures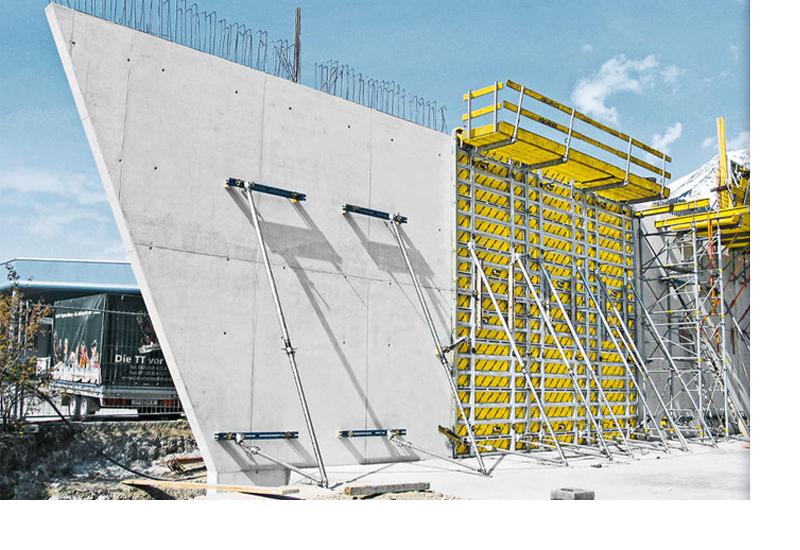 Doka, one of the world's leaders in developing, manufacturing and distributing formwork technology, continues to expand their BIM libraries for Tekla Structures. The extensive range of formwork systems available in Tekla Warehouse now includes Doka's framed formwork system Framax Xlife. With this system, customers can utilise Tekla Structures for planning and managing their formwork operations with a more comprehensive range of tools. 
Doka and Trimble both promote more productive ways to work for their concrete construction customers. As a result of the latest development, customers can now easily take into use Doka's high-performing steel-framed formwork for crane-assisted forming by merely downloading the 3D component library from Tekla Warehouse.
"With powerful and intuitive formwork planning tools, concrete contractors can efficiently create detailed, constructible formwork models to deliver plans, documentation and reporting of better quality. With these tools, the various project stakeholders can communicate and coordinate their tasks more efficiently. By using Doka's comprehensive Tekla Structures BIM library, the creation of detailed formwork models is now faster than ever before," says Andy Dickey, Business Development Manager at Trimble. 
"We want to offer solutions and services to our customers to prepare and communicate all the knowledge needed for a successful project,'' says Richard Korak, head of Competence Center BIM at Doka. "With VDC/BIM, formwork solutions can be matched even more closely than before to the building's construction process, which contributes significantly to the success of the construction project. By having our wall and floor systems easily available for the users of BIM software such as Tekla Structures, we want to help our customers integrate formwork concepts on their virtual sites to boost their productivity." 
With Trimble's Building Information Modeling (BIM) software Tekla Structures, concrete contractors can minimise risks, improve productivity and reduce construction costs by more accurate estimates and planning, efficient management of better quality information and easier coordination and communication utilising constructible models.
See the full list of systems and download the Doka BIM libraries from Tekla Warehouse